Happy Anniversary Flowers - Delivered in Winchester
Bouquets suitable for your Anniversary. A Wedding Anniversary is usually celebrated one year from the date  a marriage took place. Traditional names exist for all of them: for instance, 50 years is your "golden wedding anniversary". Twenty-five years is the  "silver wedding anniversary" . Sixty years is very special a "diamond wedding anniversary". First years wedding anniversary is called a "Paper Anniversary".
Historicly wedding anniversaries date back to the  Roman Empire, when husbands crowned their wives with a silver wreaths on their twenty-fifth anniversary, and a gold wreath on the fiftieth. Much later during the twentieth century, retailer commercialism led to the addition of more anniversaries being represented by a named gift.
You can receive a message from the Queen for 60th, 65th, and 70th wedding anniversaries, and any wedding anniversary after that. This is done by applying to Buckingham Palace.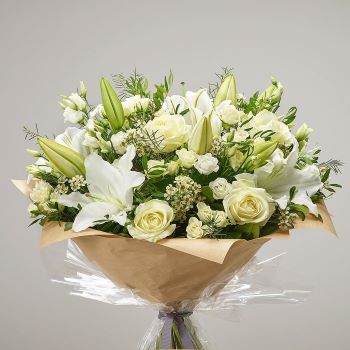 ABBEY - Bouquet
£55.95
ABBEY -  White Rose / Bouquet. Will include - Roses / Lily, with other Florist Choice Seasonal Blooms of the freshest stems of the day. Your gift may vary from the image shown, colours...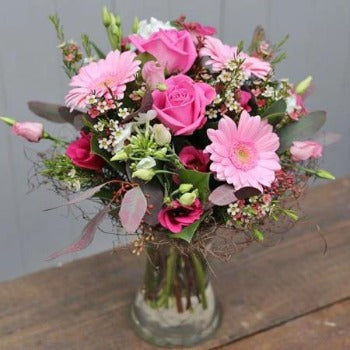 ALICE - Bouquet
£49.95
ALICE - Pink Rose and Gemini Will include - Roses. and Gemini with  Other Florist Choice Seasonal Blooms The freshest stems of the day. Your gift may vary from the image...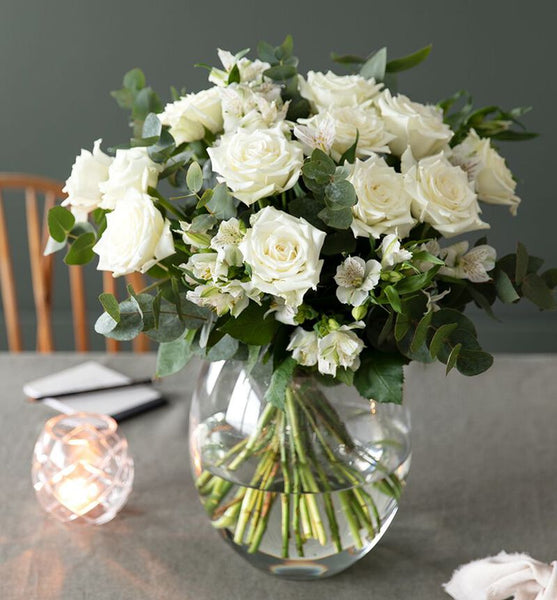 DARLOW - Bouquet
£49.95
DARLOW - Cream Rose and Lisianthus Bouquet. Elegant cream lisianthus and other florist choice spring blooms. Winchester, Romsey, Alresford, Eastleigh.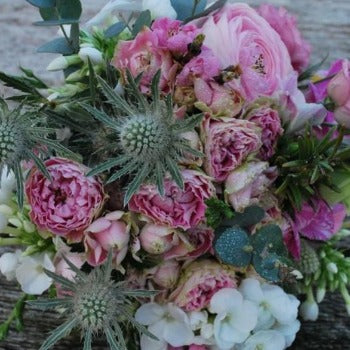 ERICA - Bouquet
£55.95
ERICA - Luxury Vintage Pink Bouquet. Dusky pink blooms with soft blues. Thistle, Stocks and  Eucalyptus Foliage's. Delivery Winchester and the Villages.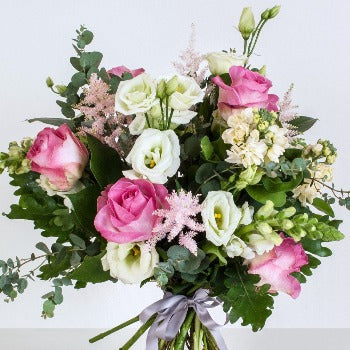 FURLEY'S - Bouquet
£55.95
FURLEY'S - incs.  Pink Roses and Lisianthus Bouquet. Florists Choice of other blooms Mixed Garden Foliage's. Same Day Local Delivery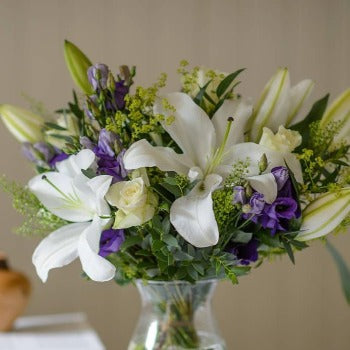 LORNA - Lily, White Roses and Blue Flowers.
£49.95
LORNA - White Lily, Roses & Lilac Blooms Seasonal Foliage's. Delivery in Winchester and Surrounding Villages. Hand-tied and wrapped in tissue.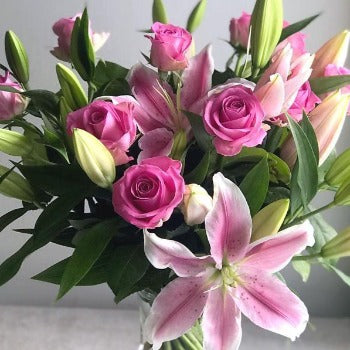 NICOLA - Pink Rose and Lily Bouquet.
£55.95
NICOLA -  Luxury Pink Rose and Lily Bouquet. Oriental scented Lily with Aqua Rose. Garden Foliage's. Medium Bouquet Shown. Delivery Winchester, Alresford and the villages. Beautiful hand-crafted display of delicate garden...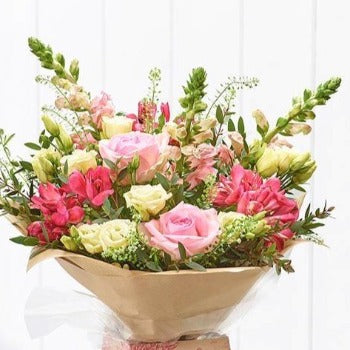 SOUTHGATE - Gift Box Bouquet
£49.95
About Your Gift. Each and every bouquet is unique, created by our florists using the best stems available. Your gift may look different to the one pictured, content will be as close as possible...